Download Upsc IAS Mains KBC Nano UPSC (Mains) General Studies Paper 1,2,3 & 4 Chapterwise Solved Paper 2003-2019 it will help you for the mains exam preparation this is valuable for all upsc aspirants and we are providing this book free.
you all so you can practice it as we know that UPSC is toughest exam of India without hard work and smart work you can not crack it so today we have brought for you Solved Paper 2003-2019.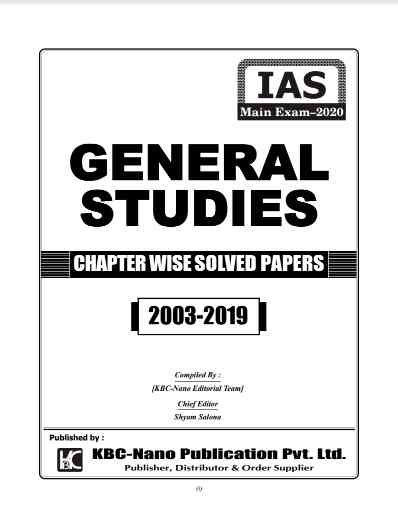 REPORT THIS
If the download link givn post is not working or if any way it violates the law or has any issues then kindly Contact Us If this post contain any copyright links or material then we will not further provide its pdf and any other downloading source thanks you.